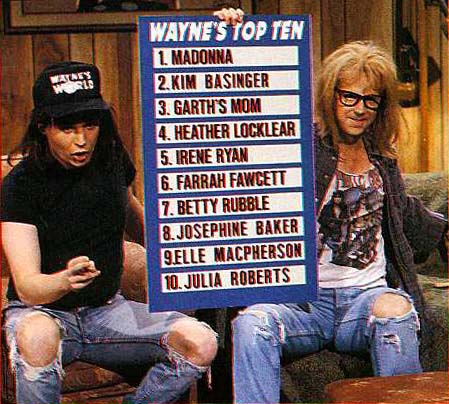 Trying to break from my rule of car-only topics (hey, The Tick is running, and not much has changed), I'm going to break up what is normally the NHL off-season to talk about something I thought about w
hile I was washing the
dishes
tonight. Th
ose of you who have known me long enough know that I have been
a hockey fan since my brother Lance started at Carnegie Mellon back around 1990. I'm not
sure what I can exactly call the start of my love of hockey, but I'm guessing it was the combination of one of the coolest logos I've ever seen and the fact that, as a Gen Y kid, I am genetically doomed to take up whatever my Gen X brother thinks is cool.
Ok...that was one of the longest sentences I've seen quite awhile! Moving on.
What I want to talk about today is a list of my favorite players in NHL history. I'll preface this by saying that this is not a list of the greatest players ever. Several of the players had their glory days before I was really able to follow NHL coverage
regularly and a lot of my memories are full more of rosy nostalgia than concrete
numbers. To that point, all of the players on this list have played during my lifetime--sorry, Bobby Orr...
Oh yeah...Wayne Gretzky is NOT on this list. If that off
ends you, close this window and politely bugger off. He's just not one of my favorites and never will be. End of story.
On to the list!

10.) Paul Coffey - Edmonton Oilers, Pittsburgh Penguins, Los
Angeles
Kings,
Detroit Red Wings, Hartford Whalers, Philadelphia Flyers, Chicago Blackhawks, Carolina Hurricanes, Boston Bruins
Mr. Coffey is pretty much the prototype of the modern
offensive defenseman. Although he spent arguably his best days quarterbacking the rush in Edmonton for the likes of Mark Messier, Jarri Kurri, and the Great One himself, my first memories
were of him playing on Pittsburgh's 1991 Stanley Cup-winning squad. Although a journeyman later
in his career, he served as the backbone for three of the greatest captains that ever
played the game. Along with being the second highest-scoring defenseman in NHL history, what more can I say? (Oh yeah, he
was AWESOME in the first NHL Hockey game for the Genesis).
9.) Larry Murphy -
Los Angeles Kings,
Washington Capitals, Minnesota North Stars, Pittsburgh Penguins, Toronto Maple Leafs, Detroit Red Wings

The second Pittsburgh defenseman on the list (who, like Coffey, eventually played for the...*blech!*...Red Wings), Larry Murphy to me was always a consistent role-player on a team full of superstar talent. Although he would suffer some rough years in Toronto, he played a crucial role on not one but two consecutive
Cup winners (91-92 with the Pens, 97-98 with the Yankees--er, I mean...the Red Wings!). At the time of his retirement, he had played more games than any other defenseman and to date is the 5th highest
scoring defenseman in NHL history.
Simply put, this is how I like to remember one of America's
gre
atest
hockey players ever. The 1994 Stanl
ey Cup Finals was probably the first Cup Final I'd ever gotten a chance to watch, and what a blast! As a fan of defensemen especially (yeah, almost half of my list ended up being blueliners!), I was agape watching Leetch's performance. Although Mark Messier was the undisputed team leader by experience if nothing else, Leetch was definitely the on-ice quarterback bar none. To date, the Corpus Christi, TX native is the only American-born player to win the Conn Smythe Trophy. A two-time Norris Trophy-winner, he is one of only five defensemen (including Paul Coffey) to score 100 points in a season. Quite frankly, I don't think the game will ever see another player like him.
7.) Ron Francis -
Hartford Whalers, Pittsburgh Penguins, Carolina Hurricanes, Toronto Maple Leafs

Like Larry Murphy, Ron Francis in my childhood was always a consistent performer on a team of superstars. When I was growing up, he was the centre on the Pens'#2 line. A supremely talented two-way player, he was the first player to win both the Lady Bing and the Selke trophies in the same season. However, as much as I would love to remember Ron Francis as a Penguin, I'd be foolish to ignore his record with one team (from two towns). Drafted by the Hartford Whalers, he would eventually get picked up by the Pens. in the meantime, his original team packed up and moved to Raleigh, NC. After his stint in Pittsburgh (where he served for a time as Captain), he went back to the now-Carolina Hurricanes, where he would eventually retire as the team's all-time leading scorer in all stats. Leading two teams (he is the only player to captain two, in fact) to success is quite a feat; Francis's formidable stats are icing on the cake.



6.) Joe Sakic - Quebec Nordiques/Colorado Avalanche
Although he bears a strange resemblance to Harry Connick, Jr., Joe Sakic was always a man of other talents. A class act who, like several other monumental players in NHL history, led the same team for their entire career (the Nordiques moved to Denver in '95). Sakic was named Captain for the 1992 season and would keep the position until his retirement just this June. Owner of one of the most feared wrist shots in hockey, I first saw him in action along with a number of then young stars on the Nordiques (Forsberg, Sundin, Nolan, and Thibault). I reveled in watching Sakic, backed by an aging Patrick Roy and a then Cup-less Ray Bourque, hoist the Cup over his head much to the chagrin of the dominant New Jersey Devils squad he and his teammates had just bested. For a guy who'd played in obscurity in Quebec, shipped across the border and up into the mountains, it was truly a crowning achievement--and what does he do? Hand the Cup immediately to his more experienced colleague to share the moment.


5.) Nicklas Lidstrom - Detroit Red Wings
Were it not for the man at #2 (don't you go peeking!), one could argue that Niklas Lidstrom is the face of Detroit Red Wings hockey. Given that the folks in Hockeytown seem to be leaning more towards Swedes than any other nationality, perhaps Lidstrom is as much the new face of Detroit as anything. Really, you could do a lot worse. A four-time Stanley Cup champion and the first new captain Detroit has had in the last, oh, quarter century, Lidstrom is quite simply one of the best defensemen in the league today. I daresay he'll one day be remembered as one of the greatest defensemen ever. Even with competition of the likes of Pronger, Niedermayer, Chara, Green, and others, Lidstrom has won the Norris Trophy

six of the last seven years

. "Staggering" does not even begin to describe it.



4.)
Ray
Bourque - Boston Bruins, Colorado Avalanche
While he did not finish his career or even win a Stanley Cup there, it is supremely difficult to separate Ray Bourque's story from that of the Boston Bruins. Let's get the obvious out of the way: No. 77 retired as the highest-scoring defenseman ever in goals, assists, and total points. He's also a five-time Norris Trophy winner. Most importantly to the Bruins, however, were the 21 years he spent as their captain. In his time with the team, the Bruins would make the Cup finals twice. In an era where prima donna players increasingly heavy on talent but low on loyalty would make a post-season dogfight out of contract renegotiations
(yes, Maid Marian Hossa, I'm talking to you)

, Bourque would come back to the Bruins with little friction for a fraction of what he could have been making. Perhaps it's a measure of the karma from his low-profile personality and high-profile play that he finally got to hoist Lord Stanley's Cup in what would prove to be his last game. Who needs a bucket list when you can go out on top?
Before we go further, I should probably tell you that the next three men on this list are a.) all centres, b.) all captains of their respective teams, and c.) truly three of the greatest players to have ever laced up a pair of skates. Only one of them has played on the same team as Wayne Gretzky (yes, all you Kings fans can smile because I've mentioned your Chosen One again). I apologize to the following players who did not make the list: Jaromir Jagr, Pavel Bure, Eric Lindros, Luc Robitaille, Brett Hull, Pat LaFontaine, Mike Peca, Pierre Turgeon, Jeremy Roenick (ok, let's try not to go too crazy!)...

Now that you're probably cracking open another Red Bull, here goes my top 3 favorite NHL players of all time!


3.) Mark Messier - Edmonton Oilers, New York Rangers, Vancouver Canucks
Mark Messier's first taste of NHL success was a Great one (seriously...I've gotta stop with the Gretzky references!). That said, it's interesting to note that he actually played here in Cincinnati with the Cincinnati Sting of the WHA. My first sight of him was along side Brian Leetch, Mike Richter, Alexi Kovalev, and the rest of the New York Rangers as they snaped an amazing 54-year Cup-less streak (see also The Curse of 1940). Messier, who had scored a natural hat trick in the 3rd period of the Eastern Conference Finals to get the Rangers to the Cup Finals, had the honor of also scoring the Cup-winning goal in Game 7 of the first Final I'd been able to watch. If anyone deserved to hoist a Cup, this man did. Despite the players he was always surrounded by, it was Mark Messier who was the glue that held his team together. Unlike many of us, he was given a chance to prove it once and for all.

2.) Steve Yzerman - Detroit Red Wings
Without a doub
t, one of the greatest captains to ever play the game. Heck, one of the greatest players to ever play the game. Steve Yzerman

is

Detroit Red Wings hockey. On a team with a tradition of greatness (as much as it pains me to say it...), Yzerman stand
s out. Picked as the team's youngest captain at the start of his 3rd season, he would serve in that capacity for the rest of his 23-year career. If you can't tell, I loathe the Red Wings, but I practically idolize Stevie Y. I even named him second on this list. I really can't give a much better tribute than that.
1.) Mario Lemeiux - Pittsburgh Penguins

Those of you who know me should not be surprised one bit. The Pittsburgh Penguins were the first hockey team I became a fan of. At the time it was the cool logo (and the hat that Lance bought me). Paying attention to the news in the year or so after my brother started at CMU showed me that the Pens were a team on the rise, and a lot of that rise was due to one Mario Lemieux.

Even more than Steve Yzerman in Detroit, Mario Lemieux is the face of hockey in Pittsburgh. Mario led his team (several of whom I've already mentioned here) to two Stantley Cups, even chucking years of superstition aside to not only touch but hoist the Prince of Wales conference trophy over his head before going on to win the first cup in 1991. He was not just one of the greatest offensive weapons ever unleashed on NHL goalies; his size, speed, and versatility allowed him to play a good two-way game as well. Such was his talent that he was able to lead the league in scoring the season after the second Cup playing in only 60 games while dealing with treatment for Hodgkin's Disease. After sitting out 1994-95, he would win not one but

two

more scoring titles! Larry Schwartz of ESPN.com wrote of Mario's career:


...But Lemieux's most remarkable feat is overcoming Hodgkin's disease, a cancer of the lymph nodes that had taken the life of one of his cousins, and a debilitating back injury. Pro athletes have returned from serious injury before. They also have come back from life-threatening illnesses.




Can you name another athlete who has come back from both and performed better than anyone else in his or her sport?




"Notwithstanding Gretzky's abiding majesty, posterity will never forget that no athlete - not even the sainted Lou Gehrig - has ever before Lemieux been struck down by a deadly disease at the very moment when he was the best of his sport at the best he ever would be," wrote Frank Deford in Newsweek. "And since: Lemieux has achieved miraculously in remission, struggling, on the side, with a back injury so grievous that it has benched him after he merely laced up a skate. That is the stuff that answers people these days when they wonder where all our sports heroes have gone."



First pick in the 1984 Draft, he was the catalyst for the revitalization of the Penguins franchise, not only winning Rookie of the Year honors but helping to increase game attendance by nearly half. It would not be the last time he'd help keep the team in the Steel City, however. Following the team's declaration of bankruptcy in 1998, Super Mario stepped in to help purchase the team (equity is a wonderful thing, eh?), serving as the majority owner of the team he'd helped build to this day. And build he did. The early part of this century was spent with the Pens literally at the bottom of the barrel, having lost the money to keep players like Jagr and Darius Kaspiritis in town. With the help of folks like General Manager Ray Shero, Mario and Co. were able to acquire a core of young talent and surround them by able veterans. In 2010, not only will the Pens be staying in town, they'll be moving into their new arena (RIP to the much-loved Igloo) as defending Stanley Cup Champions!

If nothing else, he (and Jaromir Jagr) made the cover of what was my favorite Wheaties box:



Sidney Crosby has some huge shoes to fill.